The project discussed here has been made by Jane Prophet in collaboration with neuroscientists, Zoran Josipovic, from NYU who has been conducting experiments into non-dual awareness, anthropologist turned neuroscientist, Andreas Roepstorff, director of the Interacting Minds Lab at Aarhus University, whose commitment to working collaboratively with people from many fields is also the subject of some of his research and psychologist turned neuroscientist, Joshua Skewes, also from Aarhus University, who, with Roepstorff and others, has opened up the black-box of "critique" within critical neuroscience. Research assistants, Ivan Yifan Zhao and Annick Lung have worked with Jane Prophet on all aspects of the planning, technical production and exhibitions.
More about the team (in alphabetical order)
Zoran Josipovic is a research associate at NYU Cognitive Neurophysiology Lab, Comprehensive Epilepsy Center. He co-founded the Margam series of talks at NYU that showcase current research on meditation and consciousness. In 2010 he received the Mind Science Foundation Tom Slick Awards for research on consciousness. He is also a founding director of Nonduality Institute, an independent center for the science and practice of nondual meditation. Zoran's research focuses on the effects of meditation on visual perception, emotion and the functioning of anti-correlated networks in the brain. For more  information  please visit his page at NYU.
Jane Prophet is a visual artist and theorist and a Professor in the School of Creative Media at City University, Hong Kong. Her practice-based research and writing emerges through collaborations with life scientists such as neuroscientists, stem cell researchers, mathematicians and heart surgeons. Prophet's papers and chapters position art in relation to contemporary debates about new media and mainstream art, feminist technoscience, artificial life and ubiquitous computing. Her current research foci include the apparatus of contemporary neuroscience experiments, and blended online/offline identities via augmented reality and ubiquitous computing. The research discussed here is supported by a 2014-2015 Humanities and Social Sciences Prestigious Fellowship Award from the Hong Kong Research Grants Council. More about her work can be seen on her website.
Andreas Roepstorff is the Director of the Interacting Minds Centre at Aarhus University. The Interacting Minds Centre fosters collaboration across different faculties, bringing together researchers who are using different methods to study the emerging patterns that happen when people are interacting. Andrea's has a background in biology with a focus in neuroscience, as well as a background in anthropology. Andrea's approach to neuroscience comes from seeing the human brain and inextricably linked to human experiences, the human (and the brain) are embedded in cultural contexts. The IMC's focus on human interaction includes a focus on how people produce things together. An exploration of the markers – the physiology, simple movements, patterns of communication and shared language. Andreas' website is here.
Joshua Skewes is Co-director of the Interacting Minds Centre. He has degrees in psychology, philosophy, and cognitive neuroscience. His research interests are the philosophy of psychology and cognitive science, and in perception and social cognition. Joshua's earliest research was focused on general philosophical frameworks for cognitive science. More recently, he has focussed on the psychology and neuroscience of vision and visual consciousness. He is currently conducting a series of studies on perception in autism, for which he has already conducted studies on visual processing and processing of speech and music. See more about Joshua.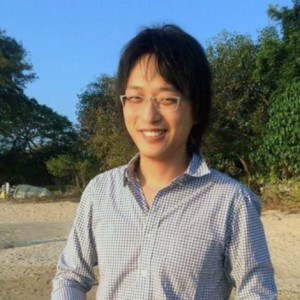 Ivan, Zhao Yifan is a Research Assistant at School of Creative Media in City University of Hong Kong. With an MFA in Creative Media, Ivan's research focuses on both the creative and technological aspects of contemporary new media art. Ivan has recently been exploring the new possibilities opened up by the popularization of consumer 3D printers, and creating a series of artworks made possible only with such technology. See more on his website.